### TRAINER ### ?>
Getting in shape can be difficult. At iBodyFit, we try and make it a little bit easier with free online workouts & exercise videos. Premium members enjoy diets & online personal training workouts.
No intimidating gyms. No rude trainers. No waiting. Just results. Get online, get in shape!

### END TRAINER ### ?>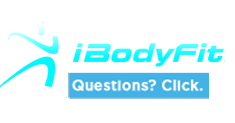 Free Ab Workout & $50 Discount!
Email: