Welcome to my iBodyFit!
I hope you enjoy the workouts, diets and true fitness advice.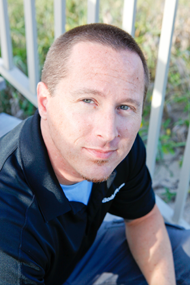 Hi, I'm Franklin, Founder of iBodyFit.com!
I created iBodyFit.com so everyone can have professional fitness advice, workouts, interactions and guidance.
I'm an American Council on Exercise certified personal trainer, fitness writer and fitness expert for ManageMyLife.com.
I have been featured in SHAPE Magazine, Fox News Online, INC.com Magazine and The Palm Beach Post.
I live in Palm Beach, Florida where I surf and train clients in Boca Raton, Delray Beach and at the PGA Resort and Spa.
If you have a fitness question, topic you'd like to see discussed, or just want to reach out, please email me:
Franklin@iBodyFit.com