iBodyFitPoints are a virtual currency offered free to members of iBodyFit.com.
It's free to start and you can reedem your FitPoints for fitness related products and services.
Start today and get 10,000 FitPoints! Already a member? Get more points
here.

All you need to do to earn FitPoints is watch, read or comment on the iBodyFit.com fitness website. The more you interact and learn on iBodyFit, the more FitPoints you'll get.
Workout Online
at iBodyFit

Do The Exercise
of the Month

Take A
Yoga Class

10 Minute Workout

iBodyFit Custom
Workout
Post On Our
Facebook Wall

Follow Us
On Pinterest

Tweet Us!
#iBodyFit

Watch iBodyFit
On YouTube

Connect On
LinkedIn
Track Calories
on iBodyFit

Read the
iBodyFit Blog

Download The
eBook Library

Take Our Fitness Evaluation

Email Us,
We Read 'em All!

Recommend iBodyFit
To A Friend

You can get fitness equipment, fitness apparal, custom workouts, diets, question & answers with personal trainers and more!
Jump Rope



Women's Boxing
Gloves

Nike
Exercise Band

Heart Rate
Monitor Watch

Yoga Mat


Custom Diet



Custom Cardio
Workout

Custom Online
Personal Training

Online Fitness
Consultation

iBodyFit Premium
Membership

How Do I Start?
You can start earning fitness points by signing up for free right here: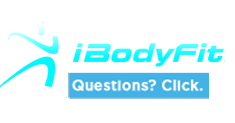 Free Exercise of the Month!
Email: