Please check out the following well respected websites for additional Fitness and Nutrition info.
Check back as we update regularly! Got a site to be featured? Email us. Kim@iBodyFit.com.




Blog of the Month: VanillaBeanLean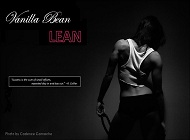 Another awesome recipe from...
From
VanillaBeanLean.com
VanillaBeanLean
is a health, fitness and recipe blog ran by Ms.Electra. Here is one of my favorite recipes from her blog:
Egg Puffs Galore! Four Flavors - Original, Pumpkin Pie, Vanilla Cinnamon, & Hot Cocoa. "Since I've gotten a lot of requests and the egg-puff buzz has been going around, here's the nitty gritty on the recipes. Egg puffs are versatile and can be flavored to fit whatever you fancy. They're super simple, light, delicious, and a whole batch is low calorie and high protein. Egg whites yet again prove why they're one of my favorite foods. Since publishing this, egg puffs have easily become my most requested recipe."

FreakingFitness.com
WholesomeOne.com
Lisa Johnson Fitness
Kelly Olexa
Sarah Kay Hoffman
Toby Amidor Nutrition
FitStudio.com
ManageMyLife.com
Health Nut Blogger

Vitamin C Mag
iBodyFit at Blogspot
FatBridesMaid Blog
No Piece of Cake Blog
Have Sippy Will Travel
Healthy Aging

Food Confidence
My Natural Weight Loss by Token Fat Girl
MyPyramid.gov
WebMd Nutriton
Mayo Clinic Nutrition
Nutrition-News
Foods For Life
Rebecca Thinks
Nutrition Kitchen
101Cookbooks.com
A Nutritionist Eats
Diary of Fad Dieting Dietician
Whole Life Diets
JulieneGrin.com
Nutrition Unplugged
Nutritioulicious
Health Food Lover
@healthyrecipest
Melting-Mama

Shut Up and Run!
I Tri Because I Can
Miles, Muscles & Mommyhood
The Great Fitness Experiment
The Running Fat Guy
The Slowest Triathlete
Unmotivated?! Or... Super-duper Motivated!
Running Through Life
LETS DO THIS "AGAIN"
Just Tri and Finish
IRONDIVA
Orange Theory Fitness
Baldrunner.com
MountainRun.com
The Meek Runner
BananaRunning.com
RunningEscapes.com
TraverseTrailRunning.com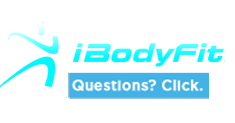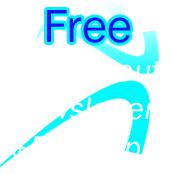 Email: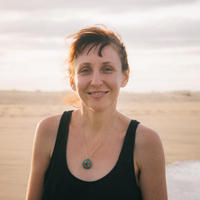 "iBodyFit makes working out easy! No more guessing which exercises I should do. My exercises, weight, and reps are all listed for me when I log in. Best part is, all the workouts are available online, all the time."
-Mark F., WA