Getting in shape can be difficult. At iBodyFit, we try and make it a little bit easier with online workouts, exercise videos and fitness advice. Have a question?
Contact us.

At iBodyFit, we have over 400 online workouts to help you reach your personal fitness goals.
Please click a tab above to get started. Reach out if you need help!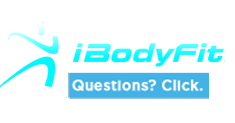 Free Ab Workout & $50 Discount!
Email: