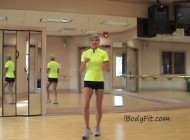 Start Premium Online Workouts at iBodyFit.com!
Workout anywhere, anytime with the best online workout videos.
Beginner to Advanced workouts with iBodyFit.com Pro Trainers.
Try Free Online Yoga & Pilates poses and classes videos.
Includes a custom diet and trainer email support.
Save on Living Social!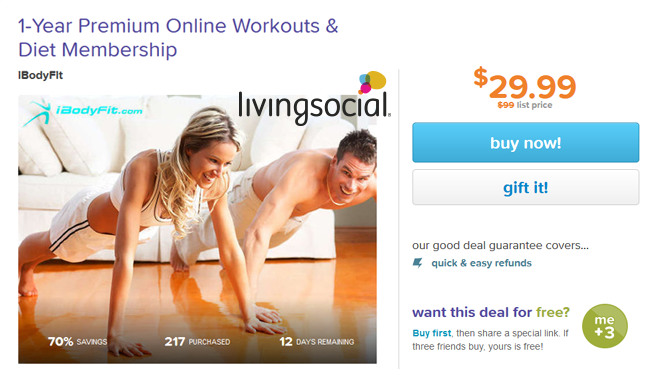 Click for our Living Social Deal!
Includes access to over 400 online workout plans, a custom diet and trainer advice for one year. Just $29.99 - Save 70% from the list price of $99! Includes are 3 most popular plans:


How Much Cardio?
For a healthy heart, adults need 30 minutes of cardio activity daily, 5 days per week.
Cumulative Cardio.
Quick workouts can add up. A 10 minute walk in the morning and a 20 minute workout in the evening gets you to 30 minutes of activity per day. Use iPod and mobile phone workouts for quick exercises!
Lose 10 Pounds Without a Diet.
Lose 10 pounds this year without dieting by burning 100 extra calories per day!
Here's 3 ways to burn 100 calories:
1. Jump rope for 10 minutes.
2. Shoot basketball hoops for 20 minutes.
3. Take a leisurely bike ride for 25 minutes.
Imagine if you doubled the exercise? 20 lbs. by years end!!!
See 25 ways to burn 100 calories
here.