Online
Basic
400+ Online Workouts
Online Yoga & Pilates
Running, Holiday & Travel Workouts
Video Exercise Vault & Workout Guide
Workout trackers / Secure Log in
Online
Premium
Online Custom Diets
Personal Trainer Support
7, 14, & 30 Day Fitness Challenges
25,000 FitPoints
Online
Premium Plus
Includes Premium Plan and:
Custom Online Workouts
Custom Travel Workouts
Custom Diets
Online Yoga & Pilates
Exclusive Email Support
Specialized Cardio Workouts
Designer Whey Starter Kit
50,000 FitPoints
$149/month
includes a year of Premium (no monthly minimums)




Online Workouts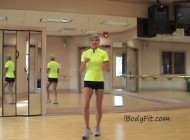 Get in shape with Online Workouts from iBodyFit.com!
No gyms, missed classes or expensive trainers.
Take Beginner to Advanced workouts with iBodyFit.com Trainers.
Workout anywhere, anytime with your choice of videos.
Watch Online, on your Tv, iPod or Mobile Phone.
Includes unlimited online, iPod and Mobile Phone Workouts.
Online Exercise Videos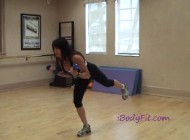 Want to learn some new exercises? Or just the basics?
Get fit with the latest online exercise videos at iBodyFit.com!
Try cutting edge online abs, core, butt, back and arm exercises!
Build workouts with the iBodyFit.com Video Exercise Library.
Switch up your workout routine with the latest exercises!
Includes unlimited iPod and Mobile Phone exercises.
iPod Workouts and Exercises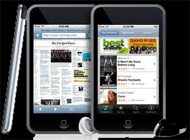 Workout anywhere you have your iPod!
Download the latest exercises and workout Videos.
Try Yoga and Pilates on your iPod.
Workout at home, at the gym... or anywhere!
Completely Free with sign up.
Online Yoga and Pilates Classes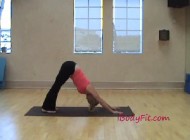 Don't worry about going to a studio for Yoga or Pilates!
No passes or gym membership needed for these Yoga Classes.
Try a new Yoga or Pilates pose by yourself.
Take the World's BEST Online Yoga & Pilates Classes with iBodyFit.com!
Includes unlimited downloads for iPod and Mobile Phone Yoga.
Text-A-Trainer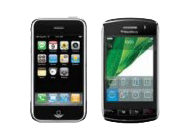 Have a fitness question??
Text a Personal Trainer from iBodyFit.com
Ask about the best exercises and workouts.
Find out how to burn the most calories.
Ask any fitness question at all.
Sorry, does not include custom workouts. Click
here
for that.
Video eBooks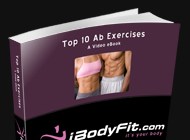 Ever read an eBook? Ever read a Video eBook?
iBodyFit.com Video eBooks show text, pictures, audio and video!
Titles include 'Top Ten Ab Exercises'.
'Fitness For Executives'.
'How To Design the Perfect Workout' and more...
Personal Fitness Trackers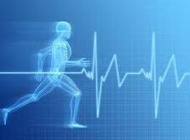 Keep track of your health and fitness.
The best way to get in shape is to set goals and track your workouts.
iBodyFit.com 'MyBodyFit' offers trackers for workouts, health stats, calories, fitness evaluations and more.
Set, track and reach your health and fitness goals!

Online Personal Training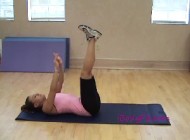 Get fit with a custom online workout and skip the gym!
You'll never have to worry about going to a gym, which exercises to do, or how to do them. You'll finally get that body you've always wanted with Online Personal Training by iBodyFit.com. You can always talk with your trainer. Includes Online Premium Package!
Meet the Trainers.
See how it works.

Online Personal Training workouts from an iBodyFit Personal Trainer.
Online exercise videos to ensure perfect form.
Weekly updated workouts.
My Workout PRO access.
Complete Online Premium Package.
iPod exercises, iPod workouts and iPod personal training.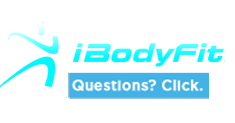 Free Exercise of the Month!
Email: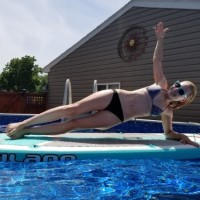 I love iBodyFit because I can always talk to my trainer whenever I have a question!